LG had bad times with boot loops. If your LG G4 switches off unexpectedly, and then boots up but doesn't get to the home screen and boots up again. You have the notorious boot loop problem. Sorry to say your LG G4 struck in bootloop that never ends. Don't worry there are few working solutions to fix LG G4 bootloop problem but they might work temporarily.
You might question why did this happen even though you didn't root your phone. LG The hardware error is being admitted by the manufacturer. There's a fault in the soldering of one of the connectors on the phone's main board. If your phone is under warranty I would advise you to immediately visit the service center as they might replace the device or give a complete refund as they did in Nexus 5X bootloop. Even if you are not protected by a warranty, I would still recommend a trip to the customer service, because these methods all require physical process like freezing and baking your phone to solve LG G4 Bootloop issue.
Read More: how to fix bootloop lg g4
Also Read:
How to Solve Nexus 5X Bootloop problem using Unbold Tool
How to Fix Nexus 5X Bootloop – DYI Guide
If your device is not under warranty, you can try the below solutions we have compiled from all around the internet to fix LG G4 struck in bootloop. If one doesn't work, then the other surely will.
5 Ways to Fix LG G4 Bootloop
Remember, these steps to fix LG G5 bootloop problem needs external physical touch and may damage your phone if handled carelessly. You should try these steps for fixing the bootloop issue in LG G4 at your own risk and we're not responsible for any damage.
1. Replace the Motherboard
You can replace the main board or the main circuitry board of your LG G4 to fix the bootloop problem. This requires technical skills to open screws and work with motherboards. It's actually pretty easy if you follow the steps right with the instructions and carefully handle your device.
To replace the motherboard in LG G4:
Remove the back panel of your LG G4 carefully exposing the battery.
Use a tool to remove the battery from your phone.
The eleven Phillips #00 screws must be removed.
Lift the cover and take it off.
Use an opening tool to remove the rear-facing camera, front-facing camera, and four digitizer connectors.
Replace the motherboard with the new one by carefully removing the motherboard.
Reassemble your phone and check if it fixes the LG G4 bootloop problem.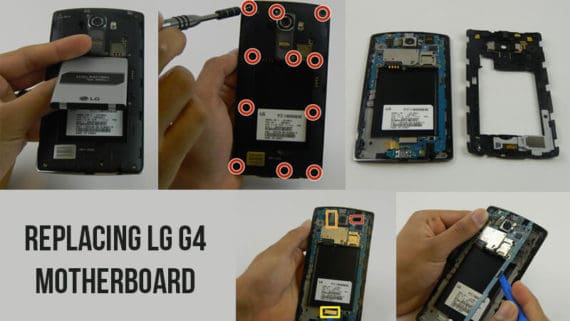 For detailed images on replacing LG G4 motherboard to fix bootloop issue, visit iFixIt guide.
2. Put Pressure on LG G4
Reading: Kitchen Rescue: How to Fix a Broken or Curdled Sauce
You can apply some pressure to specific points on your phone to boot temporarily and recover important data that you might have. Many users have successfully fixed LG G4 bootloop problem using this method. This method is safer than using baking or freezing to fix your phone's bootloop problem. This is the fastest, secure and temporary LG G4 Bootloop solution.
To fix LG G4 Bootloop:
Remove LG G4 back cover.
Replace the battery.
Gently press the top of the phone on one side.
The phone will power up while maintaining the pressure.
Varietate the pressure until the phone boots up.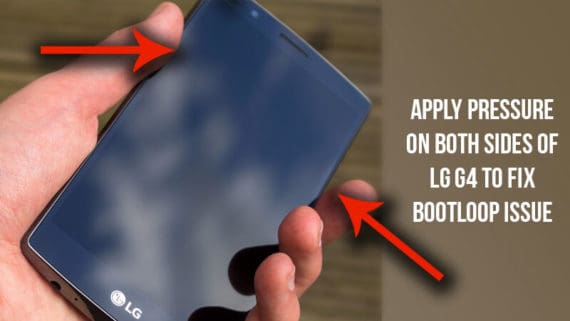 Click here to read more on how an XDA user successfully booted his LG G4 using this pressure trick.
3. Hair Dryer Method
This LG G4 Bootloop fix as the title suggests requires a hair dryer to heat up your phone. The heating up is theorized that it solders and connects some of the wirings to temporarily boot the phone.
Remember that your phone will get very hot with this method and after booting you might get high-temperature warnings. Before your phone turns off again, you should backup your data immediately. If you are lucky your bootloop problem in LG G4 might be fixed permanently.
Using hair dryer to fix LG G4 Bootloop issue:
Remove the back cover and battery.
Plug in hairdryer and expose it to the back of the phone.
For 5 minutes, heat the phone with the hair dryer.
Slowly blow the bottom left corner then move up to the top.
Turn the dryer on and then put the battery in.
Power up LG G4 and plug it into your computer using the USB cable.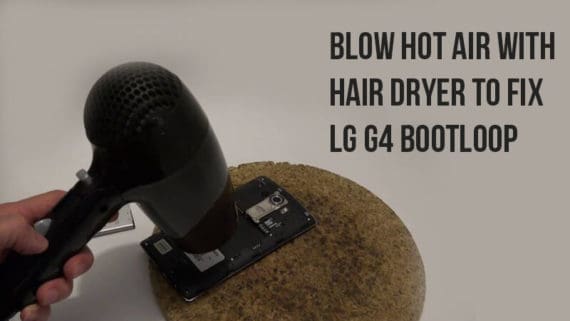 Sometimes your LG G4 display might not turn on but it still connects to your computer. If this happens, you can still connect to your computer and back up any important data before it turns on again.
4. LG G4 Bootloop Freezer Fix
Useful for You: 3 Ways to Correct Cross Eye Dominance When Shooting
This is an LG G4 Bootloop temporary fix and can only be used to back up your data as your phone will work only for a while before it switches off again. You need a refrigerator for this LG G4 bootloop fix.
LG G4 Freezer trick to fix bootloop:
Remove the back cover and battery from the phone.
Put the battery, back cover and phone in an airtight container.
Keep the bag in a refrigerator for 20 minutes
Put the battery and back cover after cleaning them with a dry cloth.
Power on the device to boot it normally.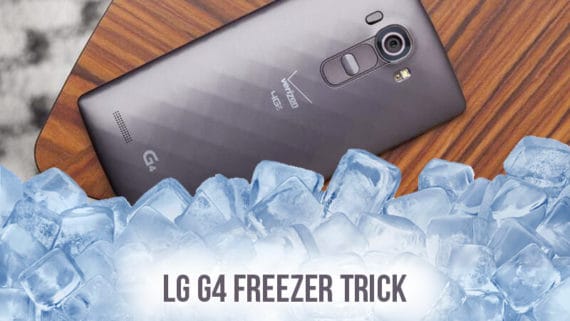 Remember to take out the battery before putting your phone in the fridge. You should also put your phone in a plastic zipper bag so that it doesn't get any water damage.
5. Baking method
This by far is the most dangerous method in this list to fix LG G4 bootloop. Before you put your phone in the oven, I recommend that you try all of these steps. For this method to work, you require an oven that you don't use and is just lying around in your house because you won't be able to cook in that particular oven after this method. The method of fixing LG G4 bootloop consists of placing your phone inside an oven to heat it up to fix the LG G4 overheating bootloop problem.
Fixing LG G4 bootloop using Microwave oven:
Disassemble LG G4 to remove the motherboard.
Wrap the motherboard with tinfoil.
For 10 minutes, place the board in a grill or oven.
Then, insert the motherboard again and try to reboot your device.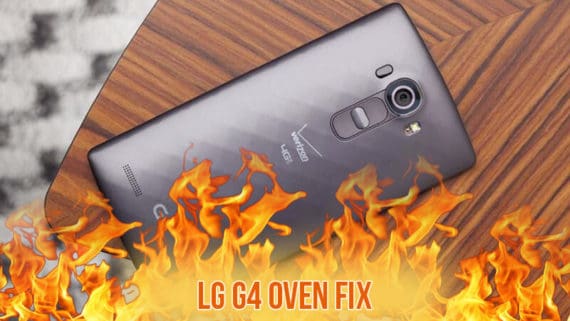 Make sure to keep the board on some sort of surfaces like a cup or some other utensil before heating it up. This method is dangerous. The fumes that are generated by the process would make your oven useless for cooking. This method is extremely dangerous and should be avoided.
Conclusion for LG G4 bootloop fix
You need to first backup your LG G4 as soon as it boots up. These methods may fix LG G4 bootloop temporarily, but at least you will have your data back. Most of the above steps for solving bootloop in LG G4 must be tried only when you are absolutely sure that your phone is out of warranty and you don't have a service center nearby. You should immediately go to the nearest service center, warranty or not.
Top Useful: Translucent Teeth: What Causes Them and How to Fix It